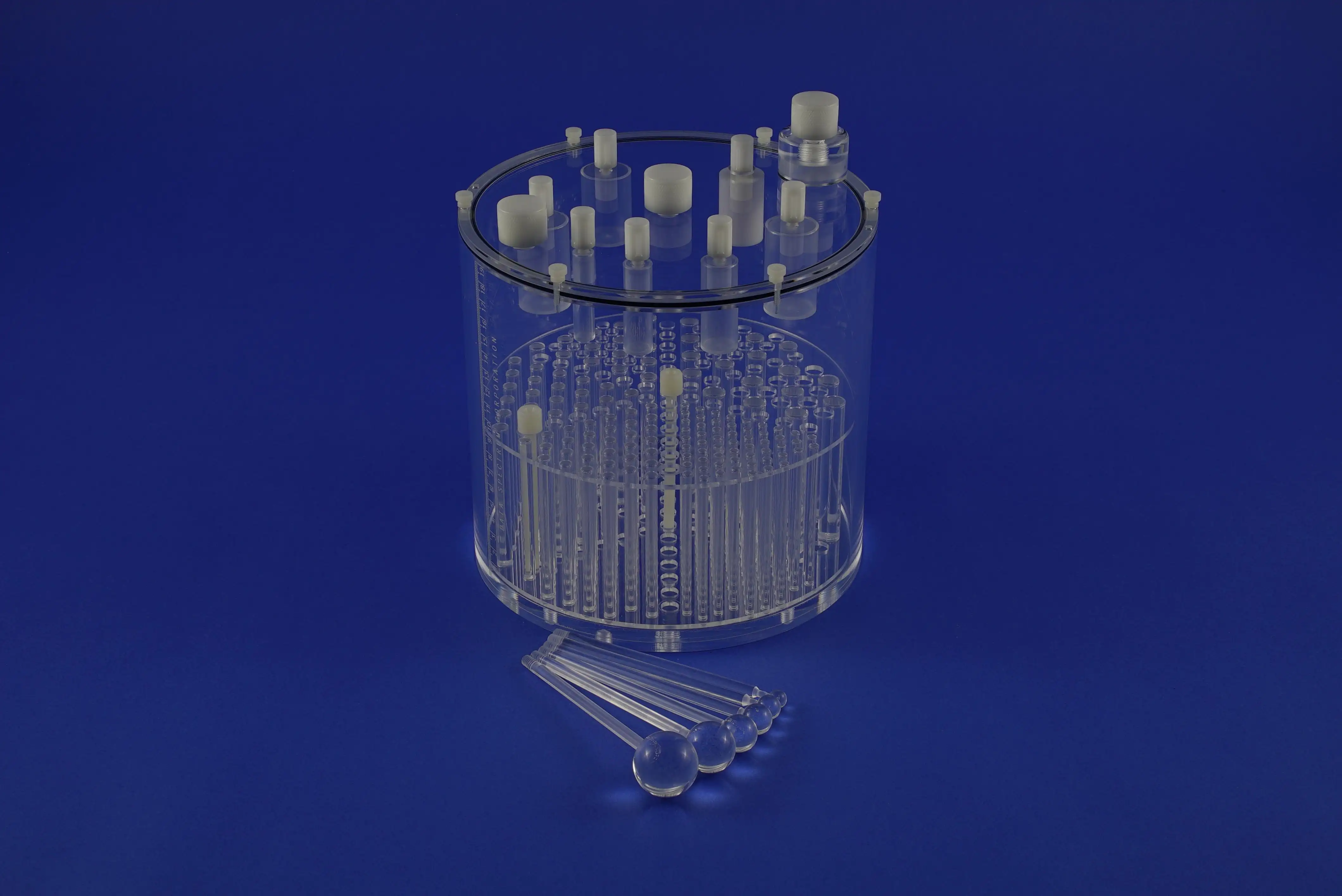 Flangeless Esser PET Phantom
PET Phantom with Simplified Design
Home / ACR Phantoms / Flangeless Esser PET Phantom
Product Description
Like a Jaszczak Phantom, this comes with a cold rod insert and solid spheres. But the lid is different. It has a number of individually fillable cylindrical chambers of various sizes. These can be filled with air, water, or higher concentrations of activity. There is also a solid PTFE cylinder.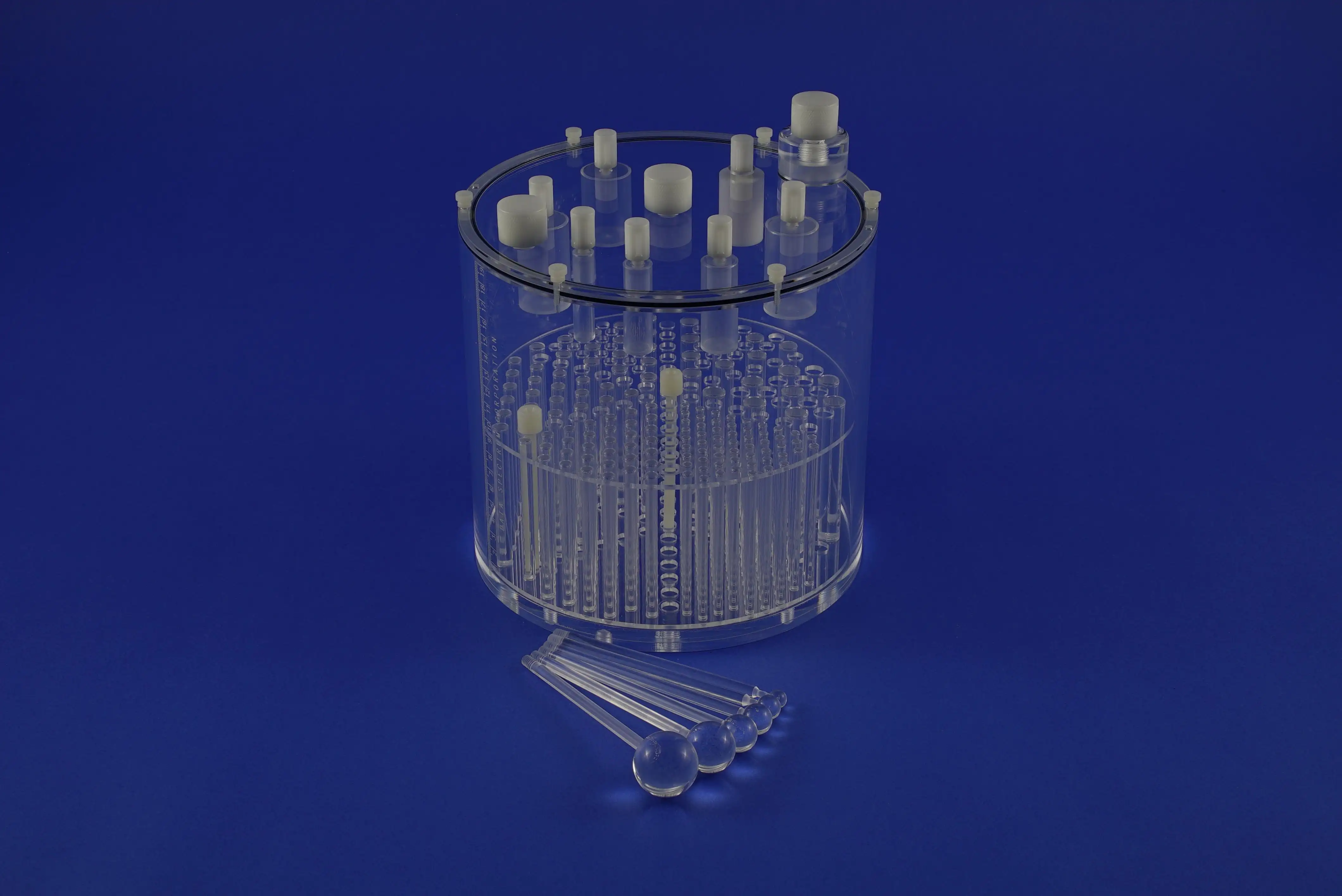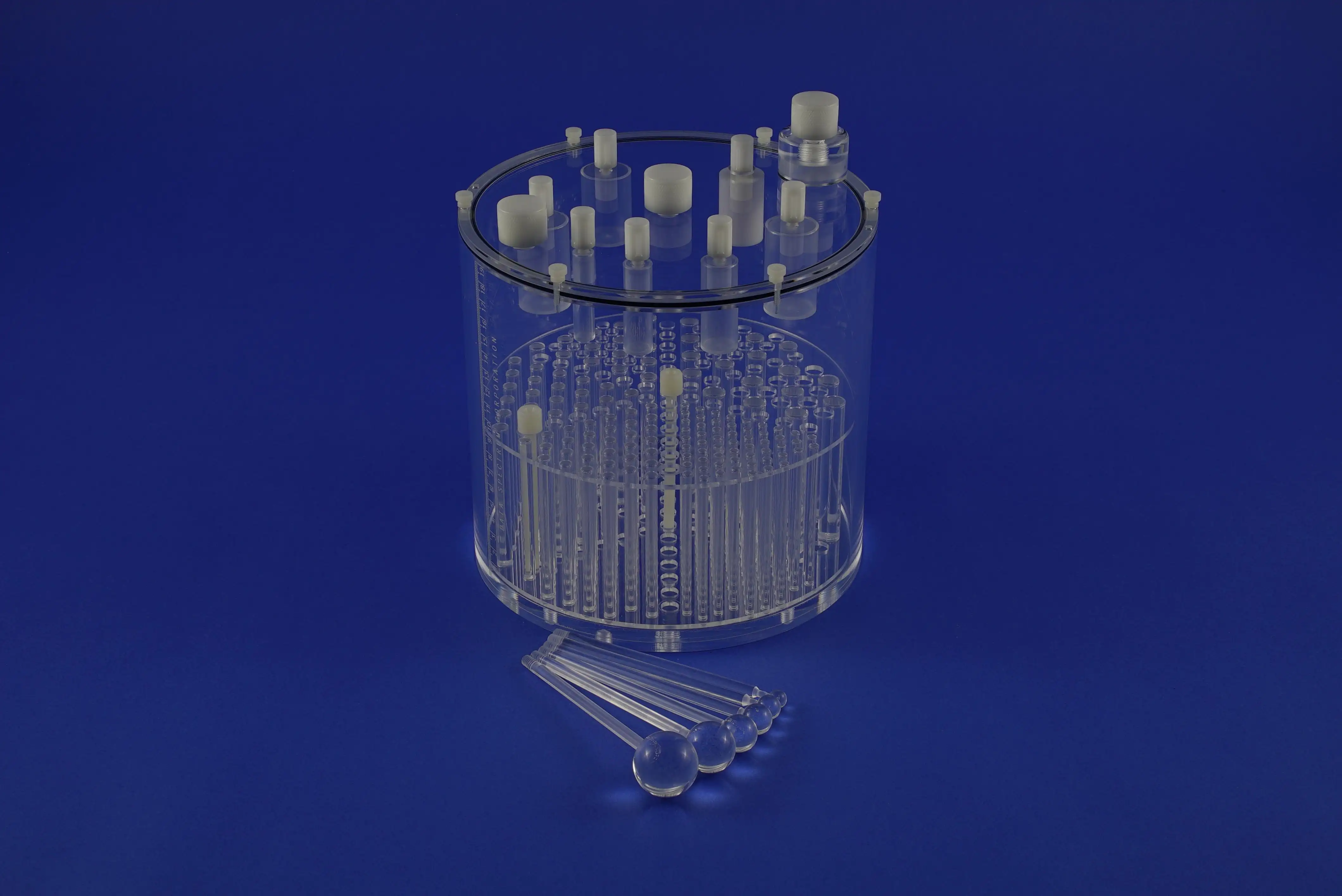 Product Use
The Flangeless Esser PET Phantom is used for system performance evaluation, acceptance testing, and routine quality assurance (QA). The product is a variation of the Jaszczak Phantom designed for clinical QA of PET systems.
Trademark Information
Flangeless Esser PET Phantom™ to Data Spectrum Corporation
Model Number
Shipping Size & Weight
Contact Us
If you would like to learn more about our products or want to talk with someone about the use of our Phantom products to obtain ACR accreditation feel free to call us at (919) 732-6800 or complete our contact form.


Click here for questions regarding ACR accreditation.